Say it isn't so!
If you are too young to know Opus the Penguin...hush up. I'm old. :P
Orion and I are insanely close.
Let me try to explain. I am a cat person. I've always loved them, and most cats like me. I have a very good understanding of their behavior, and I pretty much adore
everything
about them.
I actually first met Orion while he was still in utero. I worked for a cat-only veterinary practice in Vermont, and our office manager was a Maine Coon breeder. I first held Orion when he was only four hours old. I saw him every week until he (and his late brother, Leo) came home with me. He eats off my plate (I know, ew.), he sleeps on my head, and he has been a wonderful constant in my sometimes turbulent life. Until Sunday night, he had never been outdoors for more than five completely supervised minutes.
Yesterday afternoon, when I discovered that he was "missing", my emotions pretty much short-circuited.
However, I am presently enrolled in a continuing education class at the local community college, and I had class last night. With my husband's encouragement, I made my way to the class and, right before it began, I made my LJ post. I must tell you, I was pretty pitiful during those first few minutes, but once I focused on the material, I was able get by.
HOWEVER, what really pulled me through and kept me going were all of your wonderful comments. They were very
calming
. Thanks to all of you, I was able to get my wits about me.
Special thanks go to
em_ethereality
for her great suggestions. We went to bed late, after a long search of the neighborhood, but we left Orion's kennel, some treats, and his litter box out on the front porch. Thanks also go out to
ligaras
for her "garage" suggestion. Because of this, we left
our
garage door open just a bit. I am convinced that all of these things helped Orion find his way home.
Late this morning, when Paul and I arrived home after some errands, I entered the garage and was greeted by the most piteous and wonderful meow I have ever heard. Orion!
He was obviously spooked, and a bit battered and scratched, but he was okay!
Whew!
So...Orion is home. He is fed and watered, and he is currently purring away in my lap. Tomorrow, he will see the vet for a wellness check, and he is going to be micro-chipped.
And they all lived happily ever after.
FINALLY...you all rock. Thanks again. ♥ ☮ ✌
Firstly, thank YOU all so much for your comments to my last post. Your kind words of support, encouragement and advice were a great comfort to me.


I know there are more important issues and such, but if you happen to be sending your thoughts, wishes and prayers out to the universe, if you could include Orion, I would be grateful. This big, gentle ball of fur is my best fur friend, and if I can't have him home, I only want him to be safe.

Thanks.
My beloved cat Orion is missing. He somehow managed to get out of the house and is nowhere to be found.
Jackpot
always leaves me feeling like a hormone-addled teenager. Thank goodness it was on this afternoon when my family was out and about as I seem to spend the majority of the episode mumbling semi-obscene things about Grissom's ass, Grissom's crotch, Grissom's jeans, the backwards hat...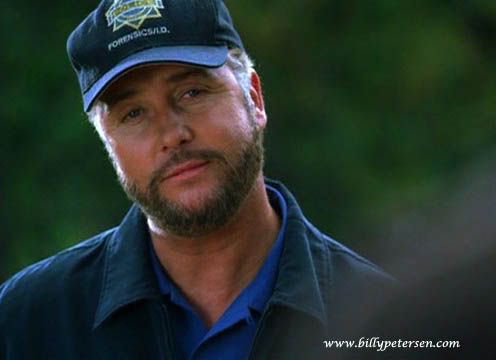 You know, the CSI episode



I think it may be time for another random question.

How about...

Do you have a favorite board game or card game?

I like Yahtzee and Aggravation myself. Not much skill is required for those two, but they're fun. They were childhood favorites.

I was recently introduced to Apples to Apples, and I don't think I have ever had so much fun playing a game. However, I'm pretty sure most of the fun was due to my fellow players and not the game itself.

I was just getting ready to post when the idea of a Billy Petersen Ring Toss game popped into my perverted brain. Anyone else wanna play?
It's February 29th, 2008. For some odd reason, I really like the whole leap-year thing.
Current Location:

Desk O' Doom

Current Mood:

anxious

Current Music:

Snoring Doggy
cutting_rm_flr
and
scullyseviltwin
for the X-Mas goodness. Mallory and I loved the pressies. And late gifts don't bother me. As far as I am concerned, you extended our X-Mas season by a month, and you are both made of awesome!
I must also extend a hearty "Thanks!" to
ligaras
for my virtual penguin. I have named him JP, and I promise I am taking good care of him.
Thanks also must go to
smacky30
for the gift certificate and to
dreams_of_him
for her donation on my behalf. I feel so blessed to have friends like you.
Final thanks go to
puppypower76
for the British gelatin (it's just like American gelatin except that it jiggles on the left side of the road) and to
idreamedmusic
for the gift that keeps on giving. *wink*
If I have forgotten to thank anyone, I hope they send me a hostile e-mail immediately, followed by an overnight package containing Africanized honeys bees with PMS.
Secondly,
oh_hoooo
...it was me. I did it. I confess. And just so you know, a virtual Boxer was my accomplice. :B
Thirdly, today I decided that I am going to start posting random questions (nothing too personal) to try and get a know my LJ friends just a little better. If you don't wish to answer (but I hope you do), I can totally respect that. If anyone doesn't mind answering but would prefer that these particular entries be locked, please let me know. I'll lock 'em. I am just trying to have fun here. :D
Today's question is this: If you have a car, does it have any stickers, do-dads, antennae balls, etc?
As for yours truly, I drive a black 2008 Toyota Prius. It has a Chicago Cubs medallion on the back window, a little Cubs hat hanging from the rear-view mirror, and an Animal antennae ball (from the Muppets). Yeah. I am so very hip. LOL
Firstly, thank you so much to
Current Location:

Desks O' Doom

Current Mood:

bouncy

Current Music:

John Stewart...the musician not the actor/comedian








Why I Never Get My Work Done 

by augrasshopper
Of course, if you look very closely at my PC computer screen, you'll notice that damn addicting game
pimped
recommended by
dreams_of_him
. Heh. Busted.
Current Location:

Desk o' Doom

Current Mood:

cheerful

Current Music:

Pjotr Tschaikowski
dreams_of_him
:
Yeah. I got a German slogan. I
think
it translates as: "Advancement through Billy" or "Progress through Billy". Heh. Not even sure where my naltee mind is going to go with this.
I do know that I like the look of my slogan better when it's in German. "...sprung" and "Billy" sound so good together. :P
Ripped from the LJ of
puppypower76
.
Dear Santa...

Dear Santa,

This year I've been busy!

In September I stole all of
atrueparrothead's brassieres (-50 points), but then I bought a new pair of f*** me boots for
smacky30 (30 points). Of course, they were signed by David Caruso (-750 points). In June, I brushed and curried Gaude for
ligaras (25 points), but then I got Gilbert and Brass stoned on catnip (-15 points). Last Tuesday I gave
idreamedmusic a life-saving blood transfusion (but only because I had contributed to her alcohol poisoning via Jell-O shots (50 points). In May I pulled over and changed
cropper1818's flat tire (what nail?!) (15 points). Last Thursday I shaved off
oh_hoooo's hair arrow (-20 points). In February I bought porn for
puppypower76 (10 points), but then I encouraged her to run naked through the local mall (-30 points). Today, I cheated on an LJ meme (-10 points). I also kidnapped
mingsmommy and duct taped her fingers and thumbs together because I knew she would bust me for cheating (-1200 points).

Overall, I've been very, very naughty (-1945 points). But, for Christmas, I still deserve William Petersen. And a can of whipped cream.


Sincerely,
augrasshopper
Heh.
I absconded with this meme from
Current Location:

Desk o' Doom

Current Mood:

devious

Current Music:

The Amber Spyglass